Epidemiology
Epidemiological data to support Clinical Investigation
Portugal has a complex epidemiological landscape with a high potential to identify patients in several therapeutic areas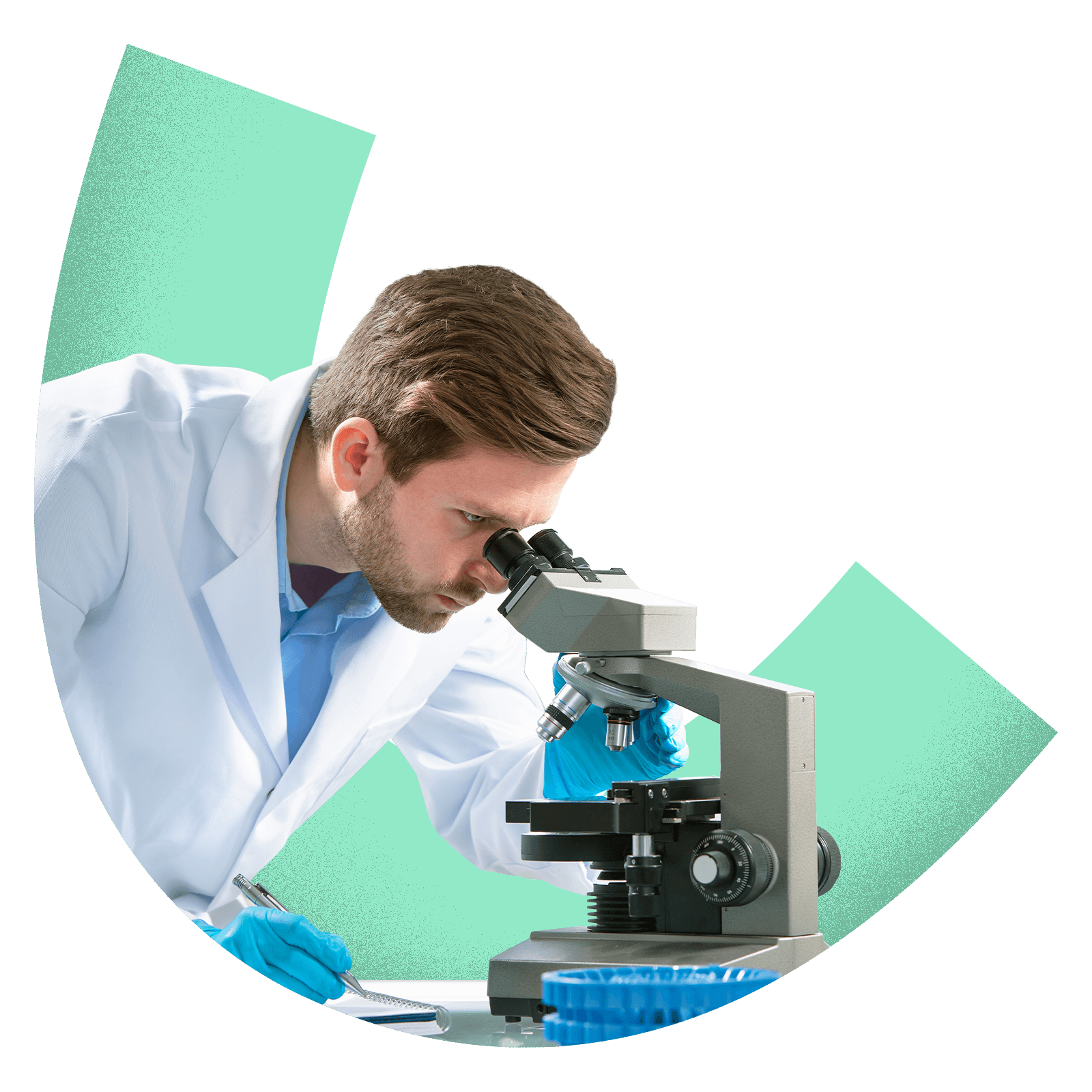 Get a glimpse on the epidemiological landscape
Knowing the epidemiological picture in Portugal is key to ensure the selection of the right location to implement a clinical study.
In Epidemiology, you will have access to data and information regarding the frequency and distribution of the main diseases that affect the Portuguese population.
The present information is derived from epidemiological databases, patient registries, and epidemiological studies.
Prevalence National

Prevalence National - Oncology

Source: Globocan Portugal (2020)

Prevalence National - Infectious diseases

COVID-19 Source: WHO - World Health Organization (2021) | Hepatitis B Source: Carvalhana SC, Leitão J, Alves AC, Bourbon M, Cortez-Pinto H. Hepatitis B and C prevalence in Portugal: disparity between the general population and high-risk groups. Eur J Gastroenterol Hepatol. 2016 Jun;28(6):640-4. doi: 10.1097/MEG.0000000000000608. PMID: 26866523.| HIV Source: IHME - Global Health Data Exchange Portugal (2019)

Prevalence National - Neurology

Alzheimer´s Disease Source: Dementia in Europe- Yearbook 2019 | Epilepsy Fonte: IHME - Global Health Data Exchange Portugal (2019) | Parkinson's Disease Fonte: CABREIRA, Verónica; MASSANO, João. Parkinson's Disease Source: Clinical Review and Update. Acta Médica Portuguesa, [S.l.], v. 32, n. 10, p. 661-670, oct. 2019. ISSN 1646-0758. | Esclerose Múltipla Fonte: Atlas of MS (2020)

Prevalence National - Respiratory

Source: IHME - Global Health Data Exchange (2019)

Prevalence National - Rare Diseases

Paramyloidosis (Little Feet Disease) Source: Inês M, Coelho T, Conceição I, Duarte-Ramos F, de Carvalho M, Costa J. Epidemiology of Transthyretin Familial Amyloid Polyneuropathy in Portugal: A Nationwide Study. Neuroepidemiology. 2018;51(3-4):177-182. doi: 10.1159/000490553. Epub 2018 Aug 28. PMID: 30153683. | Cystic Fibrosis Source: ECFS Patient Registry - European Cystic Fibrosis Society (2018)

Prevalence National - Immunology

Rheumatoid Arthritis Source: EpiReumaPT (2013) | Crohn's Disease and Ulcerative Colitis Source: Azevedo LF, et al., Estimating the prevalence of inflammatory bowel disease in Portugal using a pharmaco-epidemiological approach. Pharmacoepidemiol Drug Saf. 2010 May;19(5):499-510. doi: 10.1002/pds.1930. PMID: 20306455.

Prevalence National - Dermatology

Source: IHME - Global Health Data Exchange (2019)

Prevalence National - Metabolic Diseases

Diabetes Source: IHME - Global Health Data Exchange (2019) | Non-Alcoholic Steatohepatitis (NASH) Source: Wong RJ, Aguilar M, Cheung R, et al. Nonalcoholic steatohepatitis is the second leading etiology of liver disease among adults awaiting liver transplantation in the United States. Gastroenterology. 2015;148:547-555

Prevalence National - Mental Disorders

Depression Source: INE - Instituto Nacional de Estatística (2019) | Schizophrenia Source: IHME - Global Health Data Exchange

Prevalence National - Ophthalmology

Macular Degeneration Source: http://hdl.handle.net/10316/32030 | Macular Edema Source: Corcóstegui B, Durán S, González-Albarrán MO, et al. Update on Diagnosis and Treatment of Diabetic Retinopathy: A Consensus Guideline of the Working Group of Ocular Health (Spanish Society of Diabetes and Spanish Vitreous and Retina Society). J Ophthalmol. 2017;2017:8234186. doi:10.1155/2017/8234186

Prevalence National - Cardiology

Source: SPC - Sociedade Portuguesa de Cardiologia (2020)

Prevalence - Regional

Diabetes Source: Prevalence, awareness and control of diabetes in Portugal: results from the first National Health Examination Survey (2015) | Rheumatoid Arthritis Source: EpiReumaPT (2013)
Incidence National

Incidence National- Oncology

Source: Globocan Portugal (2020)

Incidence National- Infectious diseases

COVID-19 Source: WHO - World Health Organization (2021) | HIV Source: IHME - Global Health Data Exchange Portugal (2019) | Hepatitis B Source: Carvalhana SC, Leitão J, Alves AC, Bourbon M, Cortez-Pinto H. Hepatitis B and C prevalence in Portugal: disparity between the general population and high-risk groups. Eur J Gastroenterol Hepatol. 2016 Jun;28(6):640-4. doi: 10.1097/MEG.0000000000000608. PMID: 26866523.

Incidence National- Neurology

Alzheimer´s Disease Source: IHME - Global Health Data Exchange (2019) | Epilepsy Source: IHME - Global Health Data Exchange Portugal (2019) | Parkinson's Disease Source: IHME - Global Health Data Exchange (2019) | Multiple Sclerosis Source: Atlas of MS (2020)

Incidence National- Respiratory

Source: IHME - Global Health Data Exchange Portugal (2019)

Incidence National- Rare Diseases

Paramyloidosis (Little Feet Disease) Source: Inês M, Coelho T, Conceição I, Duarte-Ramos F, de Carvalho M, Costa J. Epidemiology of Transthyretin Familial Amyloid Polyneuropathy in Portugal: A Nationwide Study. Neuroepidemiology. 2018;51(3-4):177-182. doi: 10.1159/000490553. Epub 2018 Aug 28. PMID: 30153683. | Cystic Fibrosis Source: http://hdl.handle.net/10451/26005

Incidence National - Immunology

Rheumatoid Arthritis Source: IHME - Global Health Data Exchange (2019) | Crohn's Disease and Ulcerative Colitis Source: Rede de Referenciação Hospitalar - Gastroenterologia e Hepatologia (2007)

Incidence National - Dermatology

Source: IHME - Global Health Data Exchange (2019)

Incidence National - Metabolic Diseases

Source: IHME - Global Health Data Exchange (2019)

Incidence National - Mental Diseases

Source: IHME - Global Health Data Exchange (2019)
Incidence Regional

Incidence Regional - Gross Incidence Rate per 100,000 inhaB

Source: Registo Oncológico Nacional (RON) - 2018

Incidence Regional - Gross Incidence Rate per 100,000 inhaB

Source: Registo Oncológico Nacional (RON) - 2018

Incidence Regional - Gross Incidence Rate per 100,000 inhaB

Source: Registo Oncológico Nacional (RON) - 2018